The modern treaties attempt to further the objective of reconciliation not only by addressing grievances over the land claims but by creating the legal basis to foster a positive long-term relationship between Aboriginal and non-Aboriginal communities.
Beckman v Little Salmon Carmacks First Nation, 2013
Section 35 of the Constitution Act, 1982 provides for the protection of existing Aboriginal and treaty rights. One of those rights is the right to self-government.
Indigenous governance and decision-making respect, reflect and encourage self-determination and Indigenous ways of knowing. Indigenous governance can include negotiating settlement agreements, modern treaties, and self-governing agreements with Canada, a province or a third party.
Westaway Law Group will support you through the negotiations process to have your rights and identity recognized.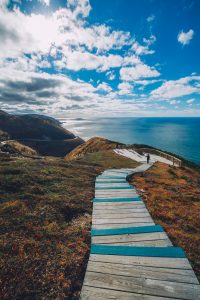 OUR SERVICES
The lawyers at Westaway Law Group can assist Indigenous bands, communities, governments, non-profit organizations, businesses and groups with: