The Supreme Court of Canada has held that a Treaty between the Crown and Indigenous peoples is unique. It is neither created nor terminated according to the rules of international law. The term "Historic Treaty" refers to Treaties that were negotiated an entered into by representatives of the British Crown and the Indigenous peoples of what is now Canada between approximately 1701 and 1923.[1]
These Treaties were exchanges of solemn promises, usually aimed at achieving and guaranteeing peace.  It is not always easy to identify the true nature of Historic Treaties, as they were negotiated so long ago. The Canadian Law found Treaties to exist in cases where the parties intended to create obligations, mutually binding obligations were articulated, and with a measure of solemnity. Not only do Canadian courts have trouble identifying Historic Treaties they struggle to interpret them today as well.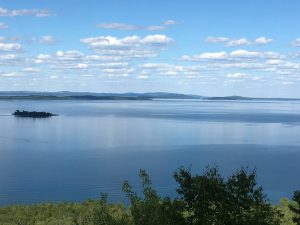 Westaway Law Group has experience with negotiations and litigation relating to the proper interpretation and implementation of Historic Treaties in a modern-day context. This often requires negotiations relating to the modernization of the relationship between the Crown and Historic Treaty Nations, especially the seizing of economic development opportunities in Historic Treaty areas.
OUR SERVICES
We can help Indigenous Nations and other entities with:
Legal advice to assist with the development (and protection) of business opportunities on reserve or in areas subject to Historic Treaty claims.
Legal and strategic advice on negotiation strategies relating to consultation protocols, Economic Benefit Agreements in relation to particular development projects, or broader relationship agreements with governments or Industry aimed at least in part at managing Aboriginal and treaty rights through consultation, such as Strategic Engagement Agreements, Reconciliation Protocols, Incremental Treaty Agreements, or Sectoral Agreements.
Legal advice on governance matters, which can help to position Indigenous entities to participate in negotiations and better control the development of their lands.
Claims that a duty to consult and/or accommodate has been triggered by a claimed or established Historic Treaty right in the context of particular development projects.
READ MORE
> R v Sioui, [1990] 1 SCR 1025 (SCC)
> R v Sparrow, [1990] 1 S.C.R. 1075 (SCC)
> R v Marshall, [1999] 3 SCR. 456 (SCC)
> R v Sundown, [1999] 1 SCR 393 (SCC)
> Mitchell v. M.N.R., [2001] 1 S.C.R. 911 (SCC)
> R v Marshall, [2005] 2 SCR 220 (SCC)
> Mikisew Cree First Nation v Canada (Minister of Canadian Heritage), [2005] 3 SCR 388 (SCC)
> Grassy Narrows First Nation v Ontario (Natural Resources), [2014] 2 SCR 447 (SCC)
[1] Government of Canada, Crown-Indigenous Relations and Northern Affairs Canada, "Treaties and Agreements" (https://www.rcaanc-cirnac.gc.ca/eng/1100100028574/1529354437231#chp3, last visited June 19, 2019)