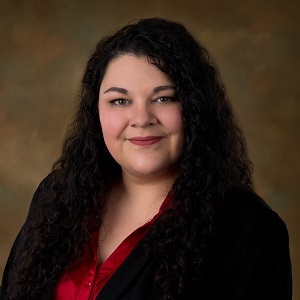 Background
Virginia is Counsel with Westaway Law Group providing litigation, negotiation, and advisory services. Her focus to date includes Corporate Governance, Human Rights, Employment, Equality, and Not-for-Profit/Charities Law.
Virginia was in-house counsel to the Native Women's Association of Canada (NWAC). She acted as lead counsel for the NWAC during the National Inquiry into Missing and Murdered Indigenous Women and Girls and represented NWAC as an intervener before the Supreme Court of Canada on two high profile cases: R. v. Ewert and Canada (Canadian Human Rights Commission) v. Canada (Attorney General). Virginia also assisted in negotiations on the historic accord between NWAC and the Government of Canada. Virginia has experience providing strategic advice on many legal issues, including s. 7 and s. 15 Charter rights, s. 35 Aboriginal and Treaty rights, gender and sex rights, self-government, UNDRIP, and not-for-profit governance. She also has public advocacy experience in the areas of women's rights, child and family services, anti-violence, justice reform, and victim's rights.
Virginia holds an Honours Bachelor of Arts degree with distinction from the University of Toronto with a double major in Criminology and Ethics, Society & Law. As part of this degree, she completed an undergraduate thesis literature review project on the unique nature of domestic violence in queer relationships and the lack of appropriate services available to survivors. She graduated from the University of Ottawa's Faculty of Law in 2016. During her time at the University of Ottawa, Virginia was named a Top Ten Outstanding Volunteer by the Pro Bono Students Canada's Ottawa chapter for her corporate governance work for a not-for-profit corporation. She was called to the Bar of Ontario in 2017 after completing her articles at a boutique Labour and Employment Law firm.
Virginia lives in Ottawa with her wife, their toddler, and a menagerie of pets. Her interests include music, theatre, gardening, spending time in nature, and bringing home stray animals.
Representative Experience:
Advocacy
Legal research, written submissions, and oral submissions for cases relating to s. 35 Aboriginal and Treaty rights, Charter rights, and inherent rights of Indigenous peoples.
Appearances before Senate and House of Commons committees.
Negotiation
Assisting Indigenous organizations in negotiations with the Government of Canada.
Assisting with negotiations between employers and unions.
Advisory Services
Legal research, drafting, and advisory services related to not-for-profit corporate governance, legislative and policy reform, jurisdictional issues, employment matters, and grass-roots engagement.
Professional and Community Activities
Member of the County of Carleton Law Association
Member of the County of Carleton Law Association Diversity Committee