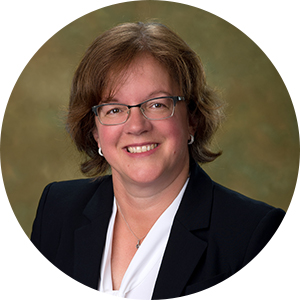 Patricia Lawrence
Tel: 613-722-9091 Ext. 312
Direct: 613-702-3031
Cell: 819-329-1097
Patricia is Senior Counsel with Westaway Law Group, where her practice is focused primarily on negotiations, litigation support and general advisory services.
Patricia brings many years of experience in Aboriginal legal issues to her position with Westaway Law Group, having worked as counsel in the Aboriginal Affairs Portfolio of the Department of Justice on major Aboriginal litigation and policy issues from 2000 through to 2012. Working collaboratively with other Justice counsel, Patricia contributed to the federal government's position on major Aboriginal rights and title matters before appellate courts across the country, up to and including the Supreme Court of Canada. She worked closely with the government's litigation teams on such high- profile cases as R. v. Powley, R. v. Sappier; R. v. Gray, Tsilhqot'in v. B.C., and Lax Kw'alaams v. Canada.
Patricia also provided high level strategic legal advice to various government departments on major Aboriginal files, particularly in the areas of s. 35 Aboriginal and Treaty rights, Métis issues, the Crown's duty to consult and accommodate and the Honour of the Crown.
Most recently, Patricia spent five years as a Research Lawyer with an Ottawa-based law firm specializing in labour and employment law. She provided litigation support and advisory services to employer clients on a broad range of labour and employment issues.
In the early 1990s, following completion of her year as a Law Clerk to the Chief Justice of the Federal Court of Appeal, Patricia's passion for Indigenous legal issues led her to pursue a Masters of Law degree (LL M.) in comparative Aboriginal and human rights law from the University of Auckland in New Zealand.
Since joining Westaway Law Group in 2018, Patricia's practice has been focused on Specific Claims negotiations, Métis s. 35 rights issues and regulatory permitting under the Indian Act.
Throughout her career Patricia has been requested to speak on a range of legal and policy issues that affect the day-to-day lives of Indigenous peoples, including most recently:
(1) "The Mechanics of Consultation" – conference on Consulting with Indigenous People (Osgoode PD) – November 2018
(2) "Assessing Historical Losses" – conference entitled, "Indigenous Legal Issues: On the Move!" (PBLI) – January 2019
(3) "Section 35 Aboriginal Rights Framework" – Osgoode Certificate in Fundamentals of Indigenous Peoples and Canadian Law (Osgoode PD) – April 2019