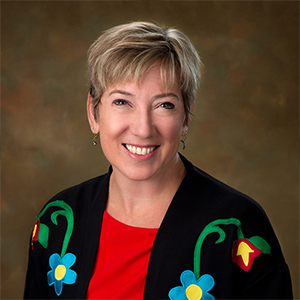 Cynthia Westaway
Tel: 613-722-9091 Ext. 303
Direct: 613-722-6339
Cell: 613-406-4753
Fax: 613-722-9097
cynthia@westawaylaw.ca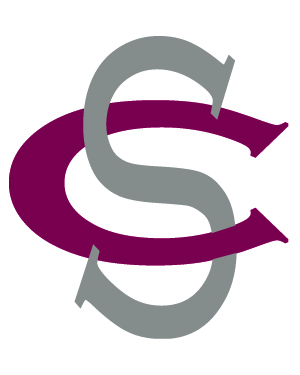 Cynthia Westaway is the Director of Westaway Law Group. Westaway Law Group focuses on providing a wide range of services to First Nations, Inuit and Métis, as well as partners working with Indigenous interests in Canada. Ms. Westaway is proud to lead this national Aboriginal Law practice.
Cynthia is designated a Certified Specialist in Aboriginal Law by the Law Society of Upper Canada. She has also been recognized as a leading lawyer in the area of Aboriginal Law for the 2015, 2016, 2017, and 2018 Canadian Legal Lexpert® Directory.
Her current practice is focused on representation of First Nation, Métis and Inuit clients in consultation, rights, Title and Treaty, governance and business development matters. Prior to creating Westaway Law Group, Cynthia was a leading member of the Aboriginal Law groups of two prominent national Canadian law firms.
Cynthia has significant experience as Legal Counsel with various Canadian government ministries including as Director General of Legal Services at Global Affairs Canada, and Senior Counsel at the Department of Justice.  Cynthia was a member of the litigation teams tasked with preparation of the Supreme Court of Canada decisions in the Mikisew Cree, Haida and Taku River cases, as well as the Bernard, Marshall and Tsilhqot'in matters.  She was a law clerk at both the Federal Court of Canada for Justice Yvon Pinard and at the Supreme Court of Canada for Justice L'Heureux-Dubé.
Cynthia holds an LLM in Comparative Aboriginal law from University of Ottawa with coursework at American University, Washington D.C.; LLB from University of Western Ontario; and Diplome francais-juridique from Laval University.
Areas of Practice
Aboriginal Law with a focus on consultation and accommodation, rights, Title and Treaty, governance and business development
Natural Resource and Energy Law as it intersects with Aboriginal lands, permitting, interests and economic development
Public Law, with a focus on judicial review, human rights and constitutional challenges
Labour and Employment Law with a focus on public sector and other human resource related matters.
Professional Experience
Representation of First Nation, Métis and Inuit clients in rights, Title and Treaty matters;
Negotiation of consultation and accommodation protocols and agreements;
General advisory services to industry, governments, First Nation, Métis and Inuit clients;
Membership, governance and Band Council matters;
Advisory services on matters relating to Aboriginal businesses and lands on development agreements, joint ventures, tax planning, banking and other financial structuring;
General labour and employment advice;
General public law and related litigation services; and
Mediation and arbitration services
For a complete list of Cynthia's speaking engagements, click here
Professional and Community Activities
Member of the Law Society of Ontario, Law Society of British Columbia, Law Society of Nunavut, Law Society of Manitoba, and Barreau du Québec
Certified Specialist, Indigenous Legal Issues; Law Society of Ontario

Corporate and Commercial
Litigation and Advocacy
Rights and Governance

Guest Lecturer at the University of Ottawa School of Law, American University Washington College of Law, and the James E. Rogers College of Law at University of Arizona
Past Adjunct Professor at George Mason University
Ballet Teacher and Choreographer at the Ottawa School of Dance and modern dance teacher